Worlds' Best
Invisible
Smartphone
Protection
Protect your device from the terrible cracked screen of your various mobile devices so you don't have to purchase screen protectors
Do you own a smartphone or tablet? If so, you are probably already thinking about how you can protect it from ugly scratches and other damage to the display. Many smartphone users in this situation use screen protectors and are disappointed when they find out that they do not protect the sensitive glass as they would have expected. We too were frustrated by this, and searched for a better and modern solution. We are now introducing liquid glass technology. ProtectPax uses a unique Nanotechnology method to protect all devices completely invisibly. It is the first Invisible Glass Protection for all smartphones, tablets, smart watches and other glass surfaces.

Effective screen protection via liquid glass :
Although today's smartphones and tablets have a variety of technical features that offer the user many advantages and make their use extremely comfortable, their developers still haven't solved one problem in a satisfying manner: touch screens of mobile devices are not scratch and break resistant.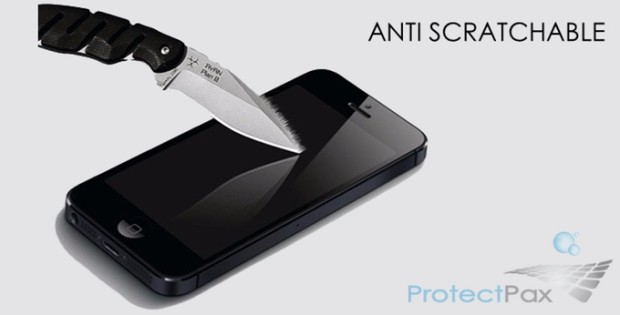 If the expensive high-end device comes into contact with sharp objects, then usually annoying scratches occur, which seriously interfere with reading e-mails and other screen content.

Even more unpleasant are cracks in the display glass, which are often caused by impacts against the front of the smartphone: as a result, it is possible that moisture enters into the mobile device and make it unusable.

The display foils, which are used by many smartphone users, offer only superficial protection against glass damage. These foils are unable to protect the display from deep scratches.

Also, they can often not be attached bubble-free, which strongly affects the stylish appearance of the mobile phone.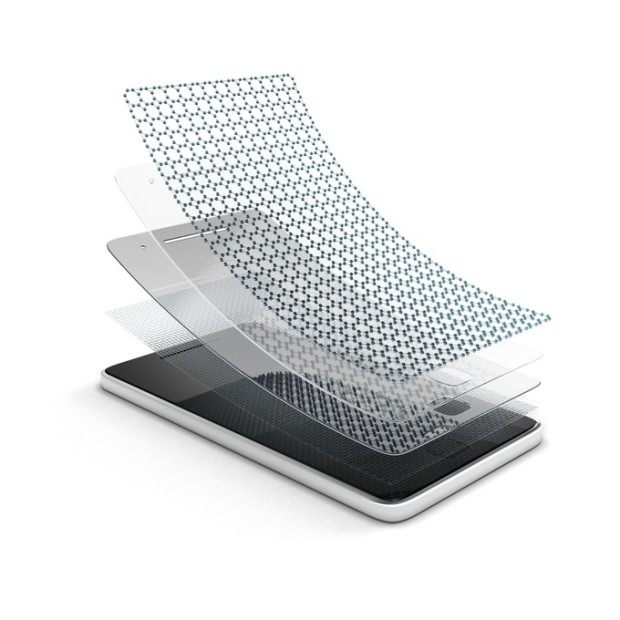 However, an invisible, efficient and long-lasting protection against damage to the display glass can be provided by the innovative ProtectPax liquid glass.

How does ProtectPax work?
ProtectPax is a Nano Liquid that is just applied to the glass surface. The Nano Liquid fills the invisible indentations of the glass layer while it dries and hardens, which are not visible to the human eye, making the display a maximum of 600% harder than before.

As product tests have shown, the hardness of the glass corresponds after the treatment to that of ruby and sapphire (9H on the Mohs scale). For comparison: Most smartphone touchscreens have a hardness of only 2H and 3H.
With ProtectPax the screen of your mobile phone becomes almost as hard as a diamond.
It can withstand cuts with sharp carpet knives as well as the dull force of up to six kilograms undamaged. This equals to a simple fall on a hard surface.

The nanoparticles of the product form together some crystal lattice on the glass, changing its density and molecular structure.



ProtectPax Innovative Liquid Glass:


Liquid glass is an ingenious technical process, originally developed for the aviation and aerospace industry. It makes glass much more resistant and more durable. You simply apply the liquid on your smart device display and it's done. After drying, the liquid turns shiny and strengthens the screen, protecting it from both scratches and cracks.

The liquid glass consists of titanium dioxide nanoparticles which close the microscopic wells on the glass. Your screen is now more uniform than when it left the factory.
With the help of liquid glass nanotechnology, you can not only protect your high-quality mobile phone or tablet from scratches to the display, it provides drop protection as well. If you have a smart watch, a regular watch, or eyeglasses, the pack of liquid glass can also be used to protect these items as well. The same applies to TV screens, GPS navigation systems, laptops, and eBook readers, and digital cameras.

Today our smart devices are an expensive investment and dear to us and that's why we believe we should protect their screens from scratches and cracks. The cost of replacing the screen is often a significant expense.

The risks are everywhere. All you have to do is to put it your phone into your pants pocket once, where your keys are already in place. Out comes your phone with an ugly scratch. The same with your handbag the glass screen is easily scratched when it comes in contact with any other objects. Even loose change can scratch your phone.

Although screen protectors are available and prefabricated in standard screen sizes, they are often difficult to install. They may also develop unattractive air bubbles under the film over time.

With the ProtectPax innovative liquid glass, however, you get the screen protection that your smart device needs, to make it durable for many more years to come.

Also, the film not only protects your smart device's glass from superficial scratches, it provides protection against falls that may break the display.

After drying, ProtectPax is as hard as sapphire or ruby and acts like an optical filter. You will also enjoy even more sharpened contrasts and richer colors. ProtectPax will make your screen smooth.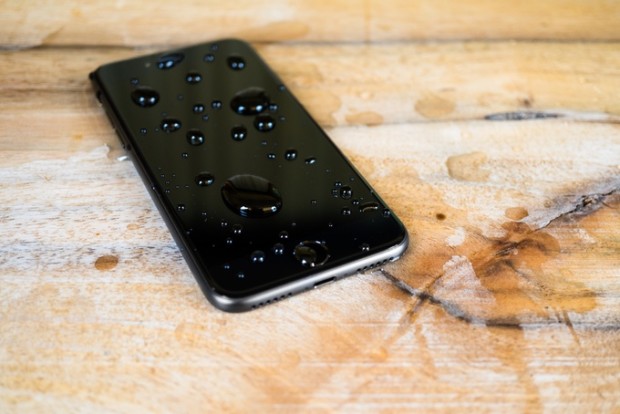 If you apply ProtectPax on your mobile phone camera, your photos and videos will be even more beautiful. As a pioneer in screen protection, ProtectPax was subjected to extensive tests and adaptability with different devices.
Search Terms :

how to,
ProtectPax
, Protect your device, Protect your mobile, Protect your tablet, Protect your device for scratches,
Protect your mobile for
scratches, no need mobile screen guards, screen protectors, liquid glass technology, Invisible Glass Protectionsmartphones, tablets, smart watches, titanium dioxide nanoparticles, mobile scratch remover, water damage wall, business internet, internet phone system, voip service provider,